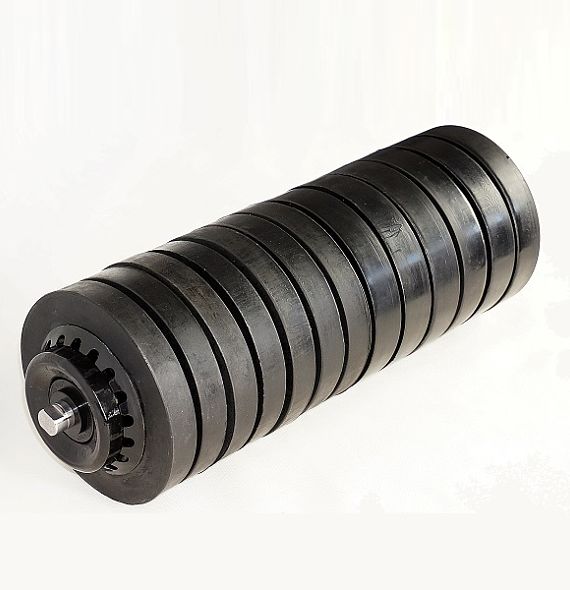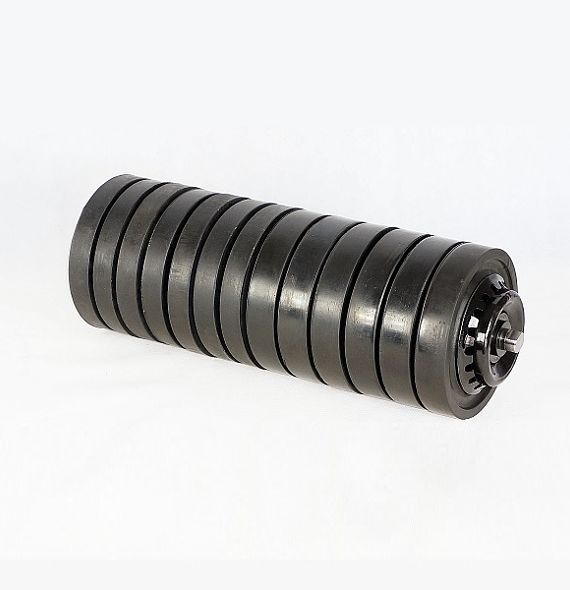 Descriptive specification
Roller axle:
- rolled round bar according to EN 10060, material: S235JR,
- drawn round bar according to EN 10278, material: S235JR,
Roller coat:
- seamed steel pipe according to EN 10219,
- seamless steel pipe according to EN 10216,
- precision pipes according to EN 10305.
All pipes are made from S235JR grade,
Hub:
- steel welded pressed hub, material DD11 according to EN 10111,
- reinforced steel welded pressed hub, material DD11 according to EN 10111,
- cast iron hub, cast iron EN-GJL200 material according to EN 1561,
Bearings:
- radial contact single-row ball bearing,
- sealing according to customer's requirements 2Z, 2RS,
- with radial run-out C3 or C4,
- available sizes 6204, 6304, 6205, 6305, 6206, 6306, 6307, 6308, 6312,
Sealing:
- 5-element compact labyrinth sealing,
- labyrinth made from polyamide plastic, all filled with grease,
- external cover and ejector from polyamide or galvanized steel,
Minimum dimensions: 160 mm
Maximum dimensions: : 2200 mm, powder-coated up to 2000 mm,
Operational temperature range: -20° to +90°C
Quality
Product description
Purpose/application
Conveyor transport is a complex process including many elements that are critical to the efficiency of the entire operation. Such places include dumping and all points where there are high loads which may cause damage to the traditional rollers. Impact rollers, which absorb excess kinetic energy and assure stability of the conveyor belt, turn out to be the solution to the problem.
Product characteristics/general description
Impact rollers are made from steel pipe with rubber discs stretched onto them in order to ensure the absorption and dispersion of energy of the material falling down. Discs are made of robust rubber resistant to abrasion, chemicals and loads. Moreover, the unit is protected with a 5-element compact labyrinth seal to prevent penetration of water or dust present in the workplace.
Versions/modifications for individual orders
Impact roller is a product which is distinguished by its extraordinary durability and flexibility in adjusting the technical parameters to the individual needs of a given customer. The element is characterized by the wide range of available parameters such as the coat outer diameter, its type, wall thickness, etc. However, this is not the end of the possibility to personalize the roller. The model is available in several realization standards ensuring efficient work under even the highest load - Light, Standard, Standard Plus, Heavy Duty.
Resistance
Impact rollers are covered with durable layer, resistant to abrasion, chemicals, and overload. Therefore they can be successfully and for many years effectively used in the construction, mining, power, and chemical industries.
Ecology
Impact rollers are manufactured in accordance with the latest ecological trends. Use of state-of-the-art production technology allows to obtain a product ensuring the highest quality and consequently lower energy consumption than in case of its competitors. By choosing INTERkrąż you decide for lower production costs and environmentally friendly company image.
Product features
Extended lifetime/high reliability/long durability